Max Avery Lichtenstein: lead vocal, guitars, piano, assorted
noisemakers
Gretta Coen: cello, mandolin, accordion, toy piano & glockenspiel
D. James Goodwin: drums, guitars, harmony vocal
Ryan Smith: keyboards, harmony vocals
Kevin Thaxton: acoustic and electric bass

The substance known as camphor has historically been used in religious ceremonies, as a moth repellent, as an ingredient in fireworks, for the embalming of the dead, and for medicinal purposes such as the alleviation of heart symptoms and fatigue. The music of Camphor has many of the same powers ...

Camphor, a New York-based indie pop group, is built around the songwriting of Max Avery Lichtenstein. If Max's name rings a bell, you may recognize him from his unconventional instrumental music for critically-acclaimed independent movies including Tarnation, Jesus' Son and The King. As a film composer, Max has proven himself quite adept at pushing emotional buttons with his beguiling sense of melody and judicious use of creative production techniques.

In 2006 Max decided it was time to explore the possibilities of music un-tethered to film. He penned a collection of songs loosely exploring the Japanese concept of wabi sabi, the idea that greatness exists in the inconspicuous details of the world, and that heart-tugging beauty can be found in the imperfect and the broken.

With the outline of these songs in hand, Max pulled in friends and collaborators from bands like Mercury Rev, Beirut, Hopewell and Timesbold (of which he is also a member). By mid-2007 they had produced the debut Camphor album Drawn to Dust, a delicately crafted and gracefully orchestrated chamber pop opus highlighted by Max's captivating voice and evocative lyrics.

Drawn to Dust is a synthesis of sound, style, atmosphere and philosophy that was built with a menagerie of character-rich instruments ranging from the organic (mariachi horns, strings, woodwinds and harp) to the manufactured (mellotrons, optigans, lo-fi electronics and more).

Max is joined in bringing this beautifully layered music to the stage by the multi-instrumentalist core members of the Camphor ensemble, which includes Gretta Cohn (Bright Eyes, Twin Thousands), D. James Goodwin (New London Fire, Sol Seppy), Ryan Smith (Stars Like Fleas,Twin Thousands) and Kevin Thaxton (Grand Mal, The Silent League).

Camphor's Drawn to Dust offers up a dark but catchy listening experience reminiscent in flashes of artists like Beck, Nick Cave, Sufjan Stevens, Sparklehorse, Brian Wilson, Calexico, Wilco and late-era Talk Talk. The album will be released in February 2008 by Friendly Fire Recordings.
PURCHASE
$10.00 CD
$7.99 Digi
TOPSPIN

camphor.net
band@camphor.net

booking@camphor.net

Click for Hi-Res Images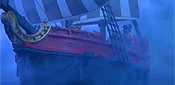 Castaway

No shows currently scheduled.