David Fridlund - vocals, piano, acoustic guitar
Magnus Bjerkert - trumpet, organ, piano
Mikael Carlsson - electric guitar, percussion, backing vocals
Alexander Madsen - electric guitar
Conny Fridh - bass
John Bjerkert - drums
Friendly Fire Recordings is extremely proud to announce the North American release of Swedish band David & the Citizens' album "Until the Sadness is Gone." It is a truly remarkable album: jubilant, melodic, and intelligent. Lovingly arranged, lyrically moving, and distinctively Scandinavian. Heartstring-tugging but still a hell of a lot of fun. From the whooping klezmer clarinet on opening track "The End" (it works surprisingly well in the context of an indie pop song) to the bouncy harmonies of "New Direction," "Until the Sadness is Gone" is a confident and catchy release from one of Sweden's greatest exports since Ikea.
Unlike the 6-song EP released by Friendly Fire earlier this year, which received warm reviews and earned the band comparisons to contemporaries like Beulah, Belle & Sebastian, and the Decemberists, "Until the Sadness is Gone" is distinctly darker and more melancholy. Singer and band namesake David Fridlund's voice has a lovely, plaintive ache, which lends itself to the band's carefully crafted songs of love and loss. Even in the album's darkest moments, though, there is an unmistakable streak of jubilance. Even the sad songs here will have you bopping your head.
David & the Citizens recorded "Until the Sadness is Gone" in Malmö (a small city in Southernmost Sweden, home to bands like the Cardigans and the Ark) with producer Jens Lindgård (Franz Ferdinand, the Cardigans, April March, St. Etienne). During the recording, and in between bouts of Playstation and Jim Beam bourbon, the band hung different metallic and glass objects on a string from the ceiling and hit them softly and randomly, "to produce the sound of a drunken boat in a storm." They turned a bicycle upside down and ran a drumstick across the spinning wheels for the song "As You Fall (I Watch With Love)". They ended up with an album that has already earned them tremendous acclaim in Sweden: they received a nomination for a Swedish Grammy (Best Pop Group) in 2004; they've performed at numerous major European indie rock festivals; and P3, one of Sweden's largest television stations, produced a documentary on the band that has been aired repeatedly throughout Sweden and Denmark.
The US release of "Until the Sadness is Gone" features original artwork by the very talented Brendan Monroe and two bonus tracks, "Betina" and "Glued to the Light," that are not available on the Swedish version. Enjoy!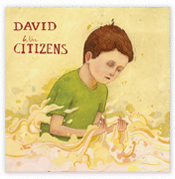 S/T EP
FFR-003
Released March 7, 2006


PURCHASE
$7.00 CD
$4.99 Digi
TOPSPIN
PURCHASE
$10.00 CD
$7.99 Digi
TOPSPIN
DOWNLOADS

» The End
» New Direction

www.thecitizens.nu

davidfridlund@gmail.com

davidfridlund@gmail.com

Click for Hi-Res Images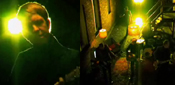 Graycoated Morning

No shows currently scheduled.