Daniel Collas - Producer, Songwriter, Organ, Synthesizer, Vox
Sean Marquand - Producer, Songwriter, Clavichord, Effects
Patrick Wood - Drums, Vocals
Luke O'Malley - Guitar, Vocals
Quinn Luke - Guitar, Vocals
Nick Movshon / Pier Pappalardo - Bass
Laura Marin - Vocals, Percussion
Joan Tick - Vocals, Percussion

The Phenomenal Handclap Band (PHB) is a tightly knit group of musicians and artists from Lower Manhattan and Brooklyn. The band started to take shape when DJ and production partners Daniel Collás and Sean Marquand began writing songs together in their studio while simultaneously producing other artists' records. With their involvement in the thriving nightlife scene, the partners had an almost encyclopedic knowledge of esoteric music ranging from Brazilian soul to vintage psych-rock & proto-disco, along with a wide range of musician friends to help them cultivate their vision for their own album.

This Phenomenal Handclap Band album did not come to life in the most traditional of ways. During the recording process, Collás and Marquand called upon various friends from the indie rock and underground soul scene such as Aurelio Valle, Carol C, Jaleel Bunton, Jon Spencer, and Lady Tigra to perform on the album. As the band itself progressed, PHB was distilled into an eight-member harmonious collective. Patrick Wood, Luke Riverside, Laura Marin, Bing Ji Ling, Pier Pappalardo and Joan Tick joined to officially form the band in 2008. The self-titled debut PHB album was released in the summer of 2009 on Friendly Fire Recordings and their first single, "15 to 20" hit the radio and controlled the dance floor instantaneously.

The harmonious culmination of numerous diverse musical backgrounds resulted in a sound that is equal parts anthemic, dancefloor-oriented and orchestral, embracing elements of progressive rock, disco, electro, and psychedelia. While the album and band members represent a wide range of genres, an unforgettable singularity is achieved.

There is an intrinsic cult-like element to the band with their close friendship, unity, enthusiasm & larger than life choir-like arrangements. Still, there is a strong focus on individuality as most members originate from various solo projects and New York City-based bands, with each member of the band bringing their own expertise to the table. Bing Ji Ling swoons with smooth soul falsettos & plays guitar alongside the ever energetic and supreme lead guitarist, Luke Riverside. Patrick Wood both tenaciously and delicately keeps the band going on drums, along with the Latin jazz trained bassist Pier Pappalardo, together making for an unrelenting and powerful rhythm section. Singer, Laura Marin, brings with her a background in Brazilian pop engaging the audience with her rich husky vocal style; often harmonizing with her female cohort, Joan Tick, who takes the darker regions of the set with robust and sinister lead vocals. All the while, Daniel Collás unifies the group with his feverish and sometimes maniacal organ and vocal performances, all of this culminating into an eye-popping spectacle that overwhelms the senses. It pulses with a savage rhythm that provides the ultimate foil for cascading guitars, electrified washes of organs and synthesizers, and hypnotic 6 part vocal harmonies. The variety of songs and performers fuse together with delirious sermonizing that whips crowds into an elated frenzy.

The band toured tirelessly in 2009 and has no intentions of slowing down in the year to come. Having played many large, well-respected festivals all over the UK, Europe, the US and Australia, PHB have already packed their 2010 spring and summer tour schedule with some of the most highly anticipated music events worldwide. Daniel, Sean, Bing Ji Ling, Patrick, Luke, Joan, Laura, and Pier begin writing the second PHB album together this spring.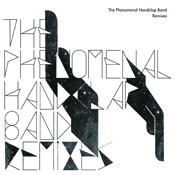 Remixes
FFRD-010
Release Date: November 16, 2010


PURCHASE
$10.00 CD
$7.99 Digi
TOPSPIN
PURCHASE
$9.99 Digi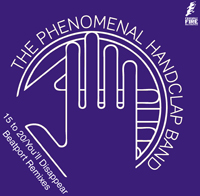 15 to 20/You'll Disappear Beatport Remixes
FFRD-005
Release Date: October 6, 2009


PURCHASE
$7.45 Digi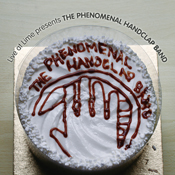 Live at Lime with The Phenomenal Handclap Band
FFRD-004
Release Date: September 22, 2009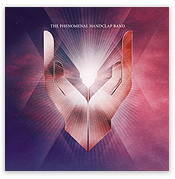 S/T
FFR-013
Release Date: June 23, 2009



PURCHASE
$10.00 CD
$18.00 LP
$7.99 Digi
TOPSPIN
DOWNLOADS

» 15 to 20
» You'll Disappear
» 15 to 20 (David E Sugar 5 10 Replay Remix)

phenomenalhandclapband.com
facebook.com/pages/The-Phenomenal-Handclap-Band
twitter.com/PhenomHandclap

kari@ecgnyc.com

kari@ecgnyc.com

Click for Hi-Res Images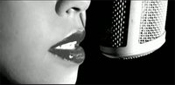 15 to 20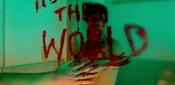 Baby

No shows currently scheduled.