Matthew Thomas Dillon - Everything

Sometimes, a single memory can sum up a pivotal moment in life, or even life itself. For Windmill, aka the London-based Matthew Thomas Dillon, a childhood trip to Florida's EPCOT Center provided the inspiration for his entire second album, a record about "embracing the perfect moments in life and recognizing the sadness of everything passing in the moment of our death."

"I remember that trip being perfect," says Dillon, 28. "My dad and my grandparents were there, my brothers and I were far away from the worries of adulthood. I have imagery in my mind from the EPCOT Center itself: colors, sounds, smells. The theatricality of it all was mesmerizing. Thinking back to it, I began to research the EPCOT Center itself. Some of Walt Disney's ideas were so wild and imaginative. It felt like a testament to the grand ideas of the '60s and '70s. It was planned as an entire city, but with every element designed from the ground up. I find it compelling that even when armed with the knowledge of our mortality, people's ideas are limitless."

Those familiar with Windmill's debut album, Puddle City Racing Lights, will understand Dillon's fascination with limitless ideas. Epcot Starfields is expansive, imaginative and utterly unparalleled. It was recorded in solitude, in a tiny bedroom with the lights dimmed, in a process Dillon describes as being "on the boundaries of madness," but sounds like it comes from a much a bigger, uncharted place, a fact that is reflected in the album's sweeping strings, cascading pianos, lush production, and Dillon's unmistakably unique vocal warble.

During the recording process the themes of Epcot Starfields became all-consuming: opening track "Airsuit" tells of the end of a life here on earth, "IMAX Raceway" recalls that trip to the Kennedy Space Center, "Ellen Save Our Energy" is named for the Epcot ride Ellen's Energy Adventure, and "Epcot Slow" is the fear-laden track that kick-started Dillon's creative process. Elsewhere, "Epcotman" explores Walt Disney's creative obsession, "Photo Hemispheres" is dedicated to the ecologically minded astronomer Carl Sagan, and closing track "Spaceship Earth" envisages our eventual demise. When Dillon finally called in co-producer Tom Knott after a year working alone, the Puddle City collaborator became immersed in the project too, even agreeing to watch Tron - a key film in the album's genesis. Knott's production helps flesh out what are undeniably some of the best songs of Dillon's career thus far; the larger-than-life sonics of first single "Big Boom" are a perfect example, combining punchy guitar hits, keyboards that phase in and out like shooting stars, and Dillon's voice, which above all gives the music its otherworldly character. The album's cover (brilliantly realized by Puddle City artist Jonah Buckley) and lyrics seem to describe a love affair in space, but Dillon insists the album is based in real life. "It's mostly about the brilliance and boundless ideas of humanity and how they will all inevitably come to an end. Everybody's life is huge. The chances that we get to have this existence with this type of consciousness must be a billion to one. How do you even prepare yourself to say goodbye to it or to people that have shared it with you?"

'an impressive album... Think Mercury Rev making a break up album' 4/5 The Independent
'…his touching, tender, fragile piano-led songs are subtly beautiful and hugely addictive' 4/5
The Sunday Telegraph
.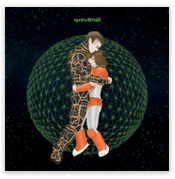 Epcot Starfields
FFR-014
Release Date: September 15, 2009


PURCHASE
$10.00 CD
$15.00 LP
$7.99 Digi
TOPSPIN

PURCHASE
$10.00 CD
$7.99 Digi
TOPSPIN
DOWNLOADS

» Tokyo Moon

facebook.com/WindmillMusic
myspace.com/windmillband

windmillmusic@yahoo.com

windmillmusic@yahoo.com

Click for Hi-Res Images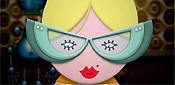 Tokyo Moon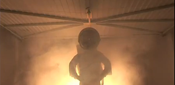 Big Boom

No shows currently scheduled.